Page 2 of 2 •

1, 2

M4A3E2 Sherman Jumbo - play it like a heavy.
Bonus:
What do you call a Sherman with a Derp?
A Sherp
But what do you call a Sherman Jumbo with a Derp?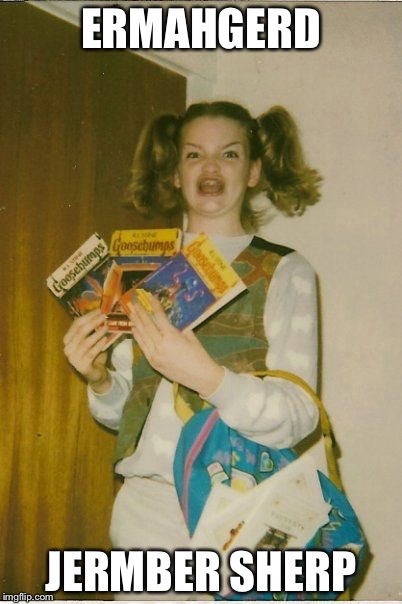 T25 AT- it's amazing top gun pen can seriously pay off. Perfect candidate for
WHALING
(Yes, I killed the T95 and E75...)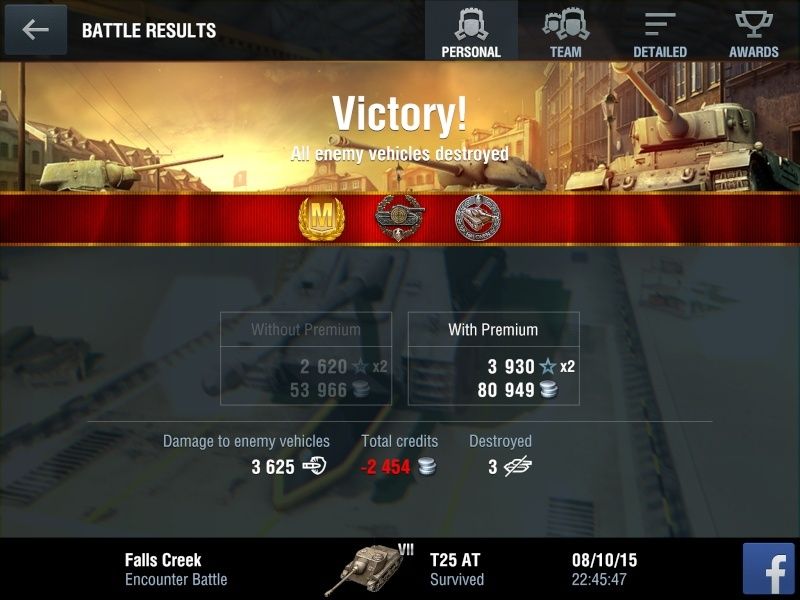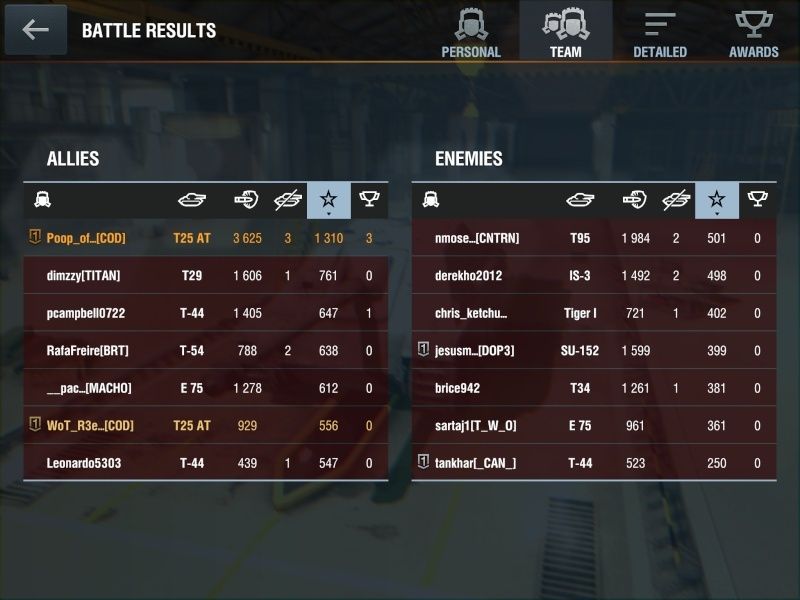 My 6th game in the Pershing yielded a Mastery!!! I was very worried I wouldn't like it near as much as the T20... so far so good.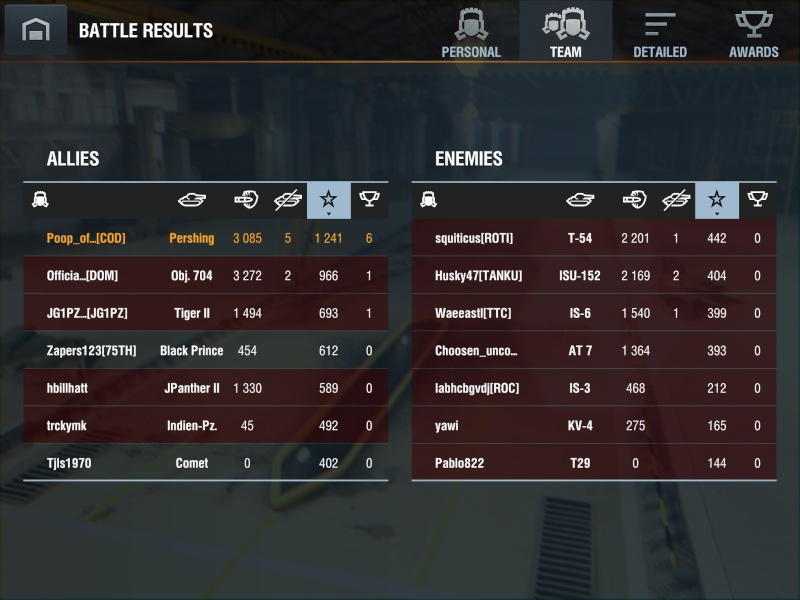 A recent KV-1 Mastery using my alt account.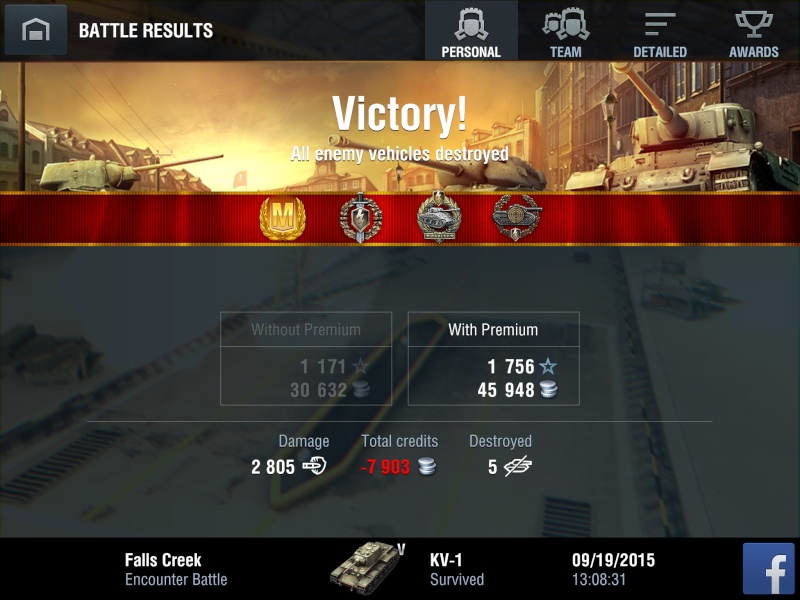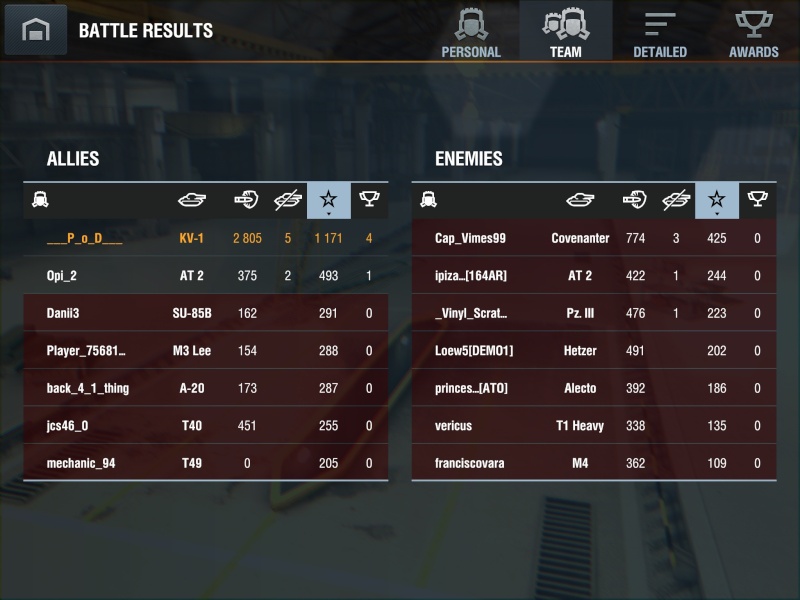 T-150 - I never realized what a beast this tank actually is. I decided to get 100 games in it. Here's a mastery where I ammo-racked a Tiger II and scared all the tier 8s!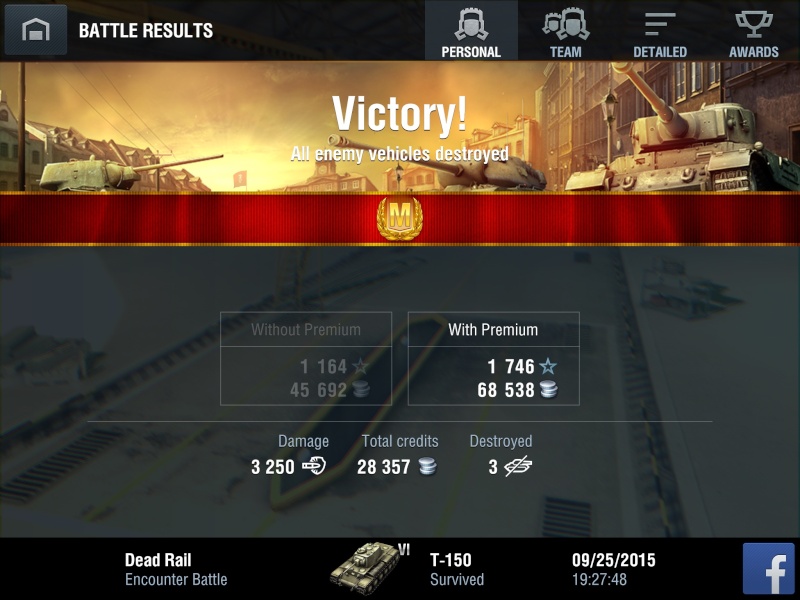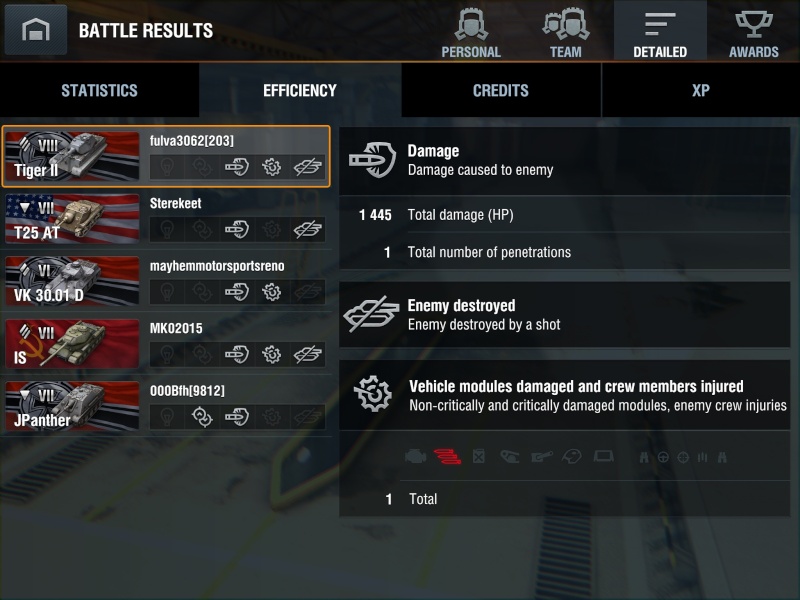 M26 Pershing - another already! I like this little tier 8.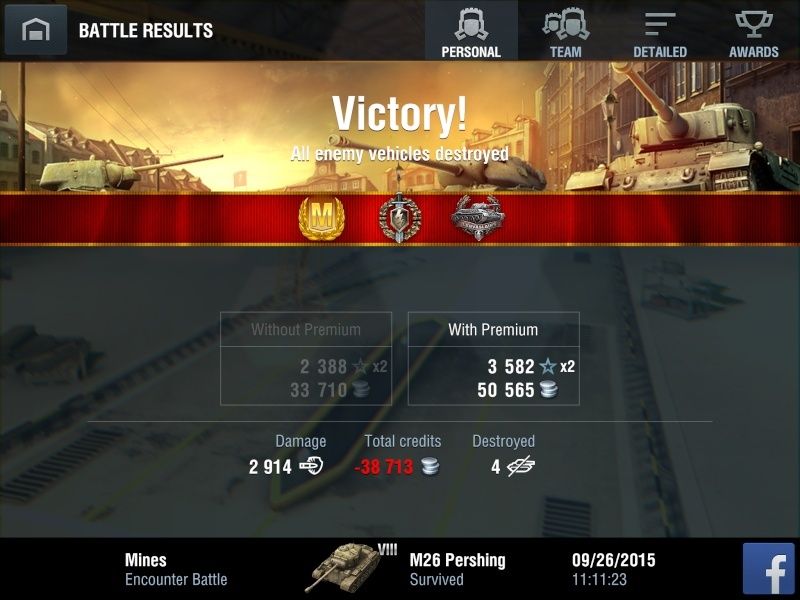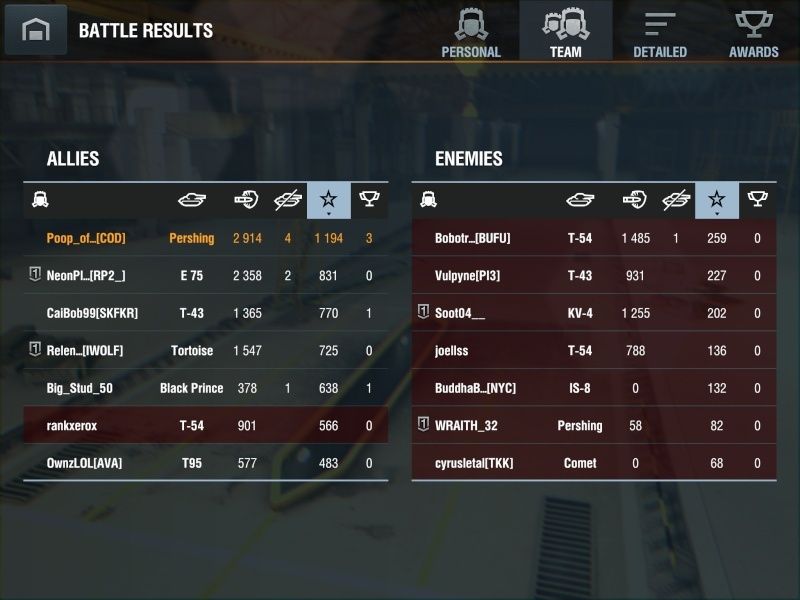 Page 2 of 2 •

1, 2


Similar topics
---
Permissions in this forum:
You
cannot
reply to topics in this forum